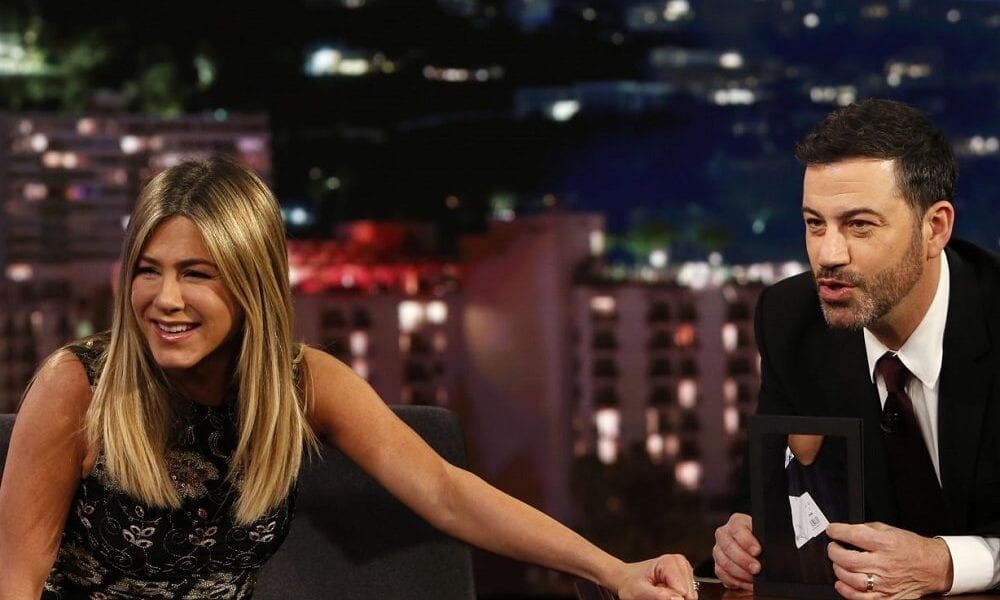 Jennifer Aniston & Jimmy Kimmel Just Did the Nicest Thing for a COVID-19 Positive Nurse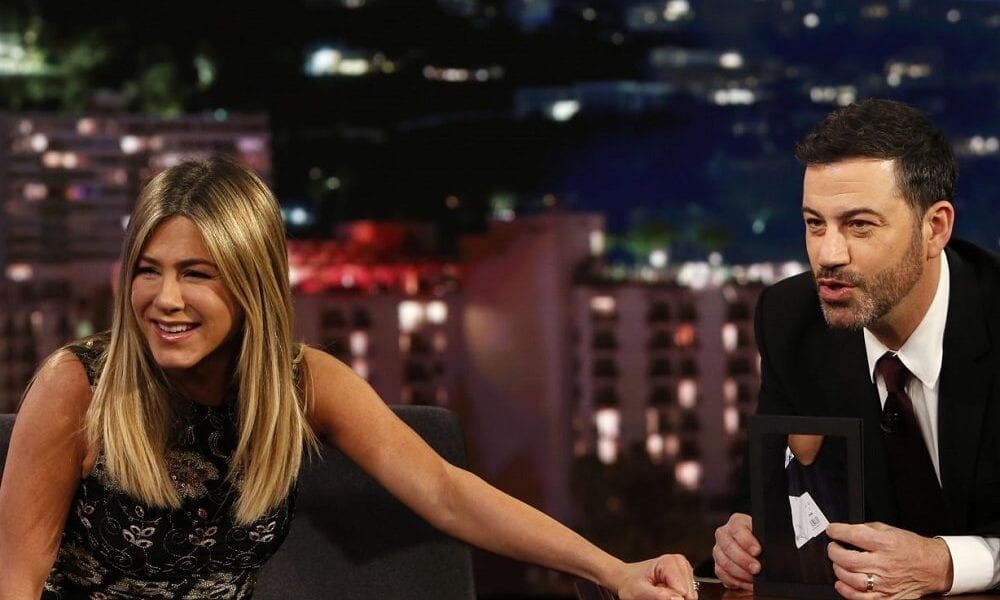 With the continued onslaught of the coronavirus pandemic, people are finally realizing just how indispensable and underappreciated the professionals working at the frontlines of fighting the disease are. It's never too late to show appreciation though as celebrity buddies Jennifer Aniston and Jimmy Kimmel proved.
Helping a Frontliner
During a segment of the host's 'Jimmy Kimmel Live!', the duo surprised a Utah nurse who contracted COVID-19 with a very generous gift. The nurse, Kimball Fairbanks, first talked about her experience with the respiratory illness. As she shared with Kimmel, the diagnosis came just a week prior and caused her to be furloughed from her job. And to avoid her spreading the contagious virus, she's been told to self-isolate for about two weeks more. The situation definitely brought about many challenges for the cardiovascular nurse.
To lift up her spirits, Kimmel brought along Aniston to speak with Fairbanks via video chat. During their conversation, the 'Friends' actress commended her and the rest of the healthcare workers who were sacrificing their own well-being to do their job and help the nation fight the disease.
Solving a Problem
Meanwhile, Fairbanks also talked about what life is like in quarantine. As expected, she had to keep a safe distance away from the rest of her family. This setup left her unable to cook for herself and she ended up relying on food delivery for her meals. That was when Aniston surprised the nurse with a $10,000 gift certificate from the delivery service Postmates.
The nurse was speechless at the generous gift she received from the celebrities. The surprises didn't end there though as Kimmel also revealed that all of her fellow nurses on the same floor at the hospital she works at would Postmates gift cards as well.
Life During Quarantine
Later on, in the show, Aniston shared her personal experience with the ongoing quarantine. Unlike some, the 'Murder Mystery' actress says she doesn't really mind being stuck at home as she was an agoraphobe. However, she did admit that watching the news was a challenging task for her. Thus, she limits the time she tunes in on the recent developments happening in the rest of the world to just once in the morning and the evening.
Instead of focusing on the news, she spends her time organizing and cleaning. It was actually through these pastimes that she unearthed a Betamax copy of her first ever audition when she was just a teenager.