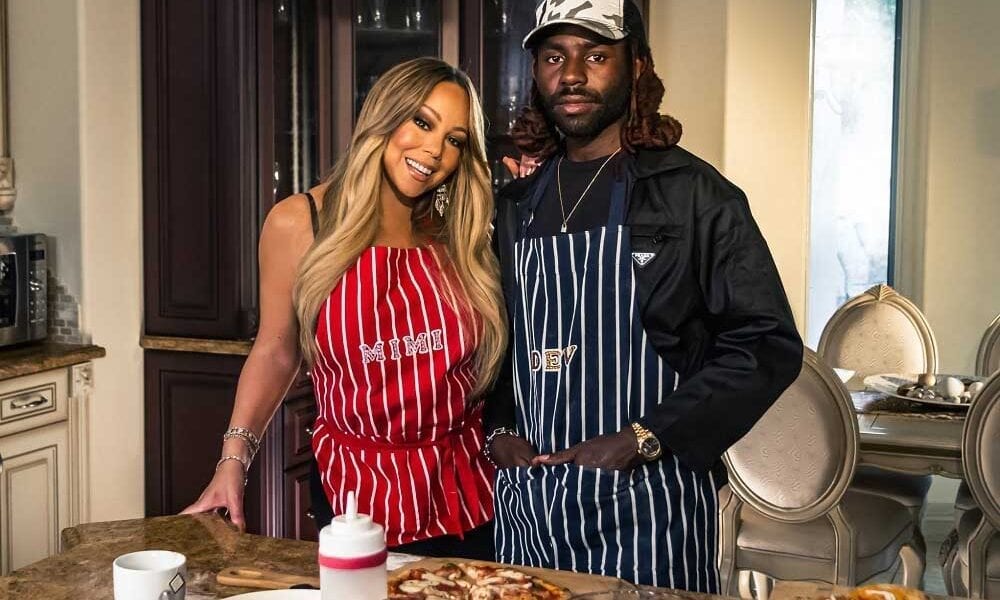 Mariah Carey is Getting Busy in Kitchen But Twitter Has a Lot to Say About Her 'Wild' Creations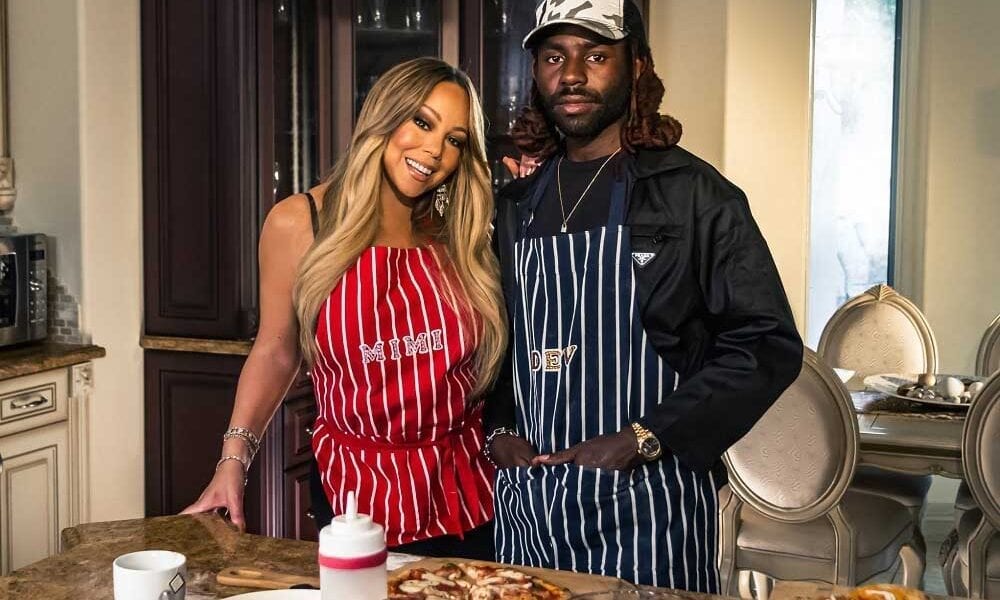 Is there anything singing diva Mariah Carey can't do? Not only is she a certified hitmaker with 19 number songs on the Billboard Hot 100 charts, it looks like she's also a whiz in the kitchen. The 50-year-old songstress recently made waves on Twitter when she showed off her baking skills and showcased her rather timely creation.
Diva in the Kitchen
Making a surprise cake… trying at least Lolololol pic.twitter.com/XMVfA8rzOD

— Mariah Carey (@MariahCarey) April 11, 2020
The 'All I Want For Christmas Is You' singer first teased her followers with a photo of her decorating a cake in her kitchen. She captioned it joking about how she's trying to make a surprise cake. While her creation remained unfinished, many of her fans started guessing what her sweet treat was supposed to be in the tweet's replies. Some even made comments about the star's kitchen particularly pointing out its layout. Carey's kitchen appears to feature a couch in the middle.
Her quarantine activities aren't limited to just whipping up treats though. She's also doing what she does best entertaining people with online live concerts. The award-winning musician performed in the iHeart Living Room Concert for America, where she sang her 1996 hit 'Always Be My Baby'.
The Reveal
Tada!!! The cake tasted good in spite of my elementary efforts 🤣🎂 https://t.co/E8pWqehar1 pic.twitter.com/QjNV5PsJW7

— Mariah Carey (@MariahCarey) April 12, 2020
After building anticipation, Carey finally revealed the cake she was decorating. As it turns out, some netizens guessed right the first time as they finally saw the tiger cake she created 12 hours after the photo tease. The diva admitted that her efforts were quite 'elementary'. Luckily, the cake itself tasted good despite her decorating skills.
Some sources are noting how the tiger cake is quite timely given the current viral popularity of the Netflix documentary series 'Tiger King'. Carey's cake featured the wild cat's face and a dainty crown with the letter T on its head.
Queen of Baking
While Carey remains humble about her decorating skills, her fans were certainly impressed with their idol's efforts. Some of them even dubbed her the 'queen of baking'. One of her supporters is the 'Cake Boss' himself Buddy Valastro, who is best known for creating one-of-a-kind cakes. Now this compliment is certainly something her doubters would have to see.
As she's shared before, many don't believe her when she says that she actually loves cooking. Despite affording a team of private chefs, Carey says she loves preparing meals especially during the holidays. Her kids, Monroe and Moroccan Scott, reportedly play a big role in this hobby as they like it when their mom cooks.